Experience SIGGRAPH
Travel Accommodations
Celebrate nearly 50 years of SIGGRAPH as the conference welcomes you back to Vancouver for four days of connection, inspiration, and discovery. For participants planning to attend SIGGRAPH in person, start planning your trip.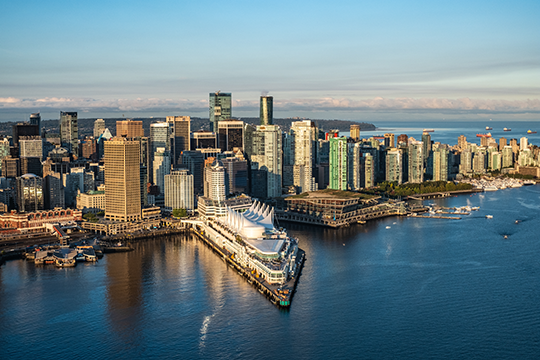 Find a Hotel
SIGGRAPH 2022 has negotiated discounted rates for hotels in Vancouver. These discounts are available to SIGGRAPH 2022 participants only. Reservations made after 11 July are based on availability only, and rates may increase.
onPeak is the only official hotel provider for SIGGRAPH 2022. Room rates or availability by any other company or representative cannot be guaranteed by SIGGRAPH 2022. While other hotel resellers may contact you offering hotel options, they are not endorsed by or affiliated with SIGGRAPH 2022 and entering into financial agreements with such companies may have costly consequences (such as, loss of deposit or payments, unintended cancellation of reservations, or no reservations).
Book Your Stay
Important Dates
11 July 2022: After this date, rooms requested are based upon availability and rates may vary.
29 July 2022: All changes and cancellations are to be made directly with assigned hotels.
1 August 2022: Last day to cancel a reservation with a non-refundable charge of one night room and tax.
Deposit and Cancellation Policy
A deposit of one night's room and tax is required for each room reserved.
After 1 August 2022, the non-refundable deposit may be charged to the credit card used to guarantee the room reservation(s) by your confirmed hotel.
SIGGRAPH 2022's deposit policy supersedes any individual hotel's deposit policy.
Contact
OnPeak
SIGGRAPH 2022 Hotel Partner
Phone: +1.855.416.6073 (Toll Free and Domestic)
Phone: +1.312.527.7300 (International)
siggraph@onPeak.com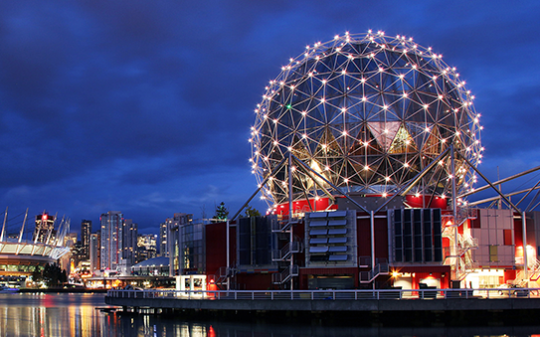 Visiting Vancouver
Join the SIGGRAPH community as we return to Vancouver. If you choose to participate in person at SIGGRAPH 2022, experience Vancouver's rich artistic and creative community, dine at exceptional restaurants, and explore the outdoor water, air, and land attractions that British Columbia has to offer.