ABOUT ACM, ACM SIGGRAPH AND SIGGRAPH 2022
ACM, the Association for Computing Machinery, is the world's largest educational and scientific computing society, uniting educators, researchers, and professionals to inspire dialogue, share resources, and address the field's challenges. ACM SIGGRAPH is a special interest group within ACM that serves as an interdisciplinary community for members in research, technology, and applications in computer graphics and interactive techniques. The SIGGRAPH conference is the world's leading annual interdisciplinary educational experience showcasing the latest in computer graphics and interactive techniques. SIGGRAPH 2022, the 49th annual conference hosted by ACM SIGGRAPH, will be a hybrid conference experience and take place in Vancouver and virtually.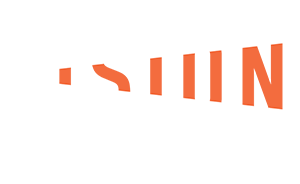 Required Reading
ACM SIGGRAPH Blog
From interviews with conference contributors, researchers, and exhibitors to in-depth, behind-the-scenes looks at the science and methodology behind the industry's biggest projects, the ACM SIGGRAPH Blog has it all!
Visit The Blog
Podcast
SIGGRAPH Spotlight
Grab your headphones and prepare to hear from the biggest names in computer graphics on the SIGGRAPH Spotlight podcast. Each episode is hosted by an ACM SIGGRAPH leader and features experts from all facets of the industry — animation, visual effects, new technologies, game development, ray tracing, virtual reality, and more.
Listen Now
Looking for Something Else?
Resources
Photography & Recording Policy
SIGGRAPH 2022 employs professional photographers and videographers and reserves the right to use all images and videos that these content creators document during the conference for publication and promotion of ACM SIGGRAPH events. Additionally, this event's virtual sessions, chats, questions, and answers will be captured and made available for later viewing. By registering to attend SIGGRAPH 2022, you are granting permission to be recorded during sessions.
Additionally, it is important to recognize that many of the words, images, sounds, objects, and technologies presented at SIGGRAPH are protected by copyrights or patents. They are owned by the people who created them. Please respect their intellectual property rights by refraining from making recordings from your device or taking screenshots. If you are interested in the content, feel free to reach out to the contributor or visit the ACM Digital Library after the event, where content will be made available.
If you are interested in photo/video content from a session for a story, please reach out to media@siggraph.org. Proceedings will be made available after the event on the ACM SIGGRAPH Digital Library. This policy applies to all content presented at SIGGRAPH 2022 either in person or virtually.
For additional conference policies, click here.
Back to Top
Media List
Are you a conference contributor or exhibitor who will be covering this year's event? SIGGRAPH provides the names of the media outlets that will be attending the conference. Contact our media office to inquire. Press lists will be released about three weeks before the start of SIGGRAPH 2022.
Back to Top