Opportunity Awaits
SIGGRAPH 2022
Job Fair
Meet the talented, qualified candidates you're seeking at the SIGGRAPH 2022 Job Fair.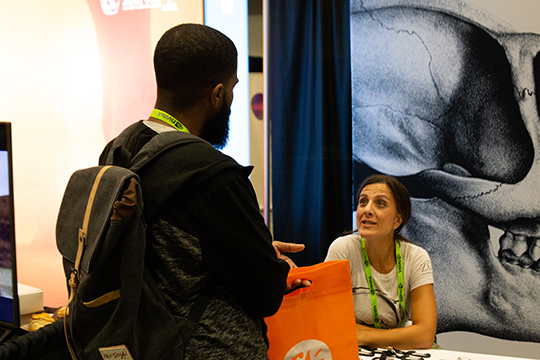 Job Seekers
If you're a SIGGRAPH participant seeking employment, start your search by outlining your skills and interests and uploading your resume to the SIGGRAPH resume database. This information is provided to organizations and companies participating in the Job Fair so they may browse qualified candidates prior to the event. The information will not be used for any other purpose, nor made available to other groups or organizations.
Join us for the SIGGRAPH 2022 Job Fair. Check back here for more information and job opportunities, coming soon.