Gather Your Flock
Birds of
a Feather
Log on for virtual, informal discussions with your peers highlighting the most prominent industry topics of today and tomorrow.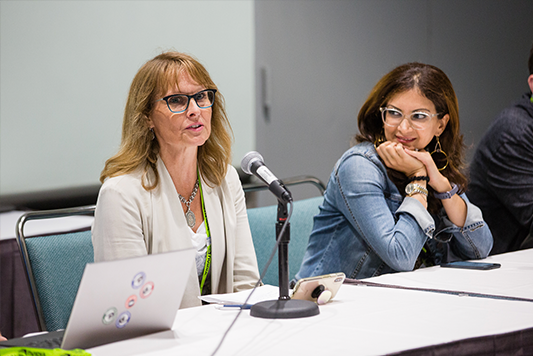 Submit to Birds of a Feather
Birds of a Feather (BOFs) are graphics-related, attendee-organized informal discussions of shared interests, goals, technologies, environments and/or backgrounds.
BOF events provide a casual atmosphere for conference attendees to meet, exchange ideas and share information.
All participants, including organizers, must be registered at an appropriate level to participate. BOF participants/organizers will require one of the following registration levels: Virtual Registration, Full Conference or Experience Plus registration.
Topics specific to one commercial product of for-profit companies or corporations, recruitment, sales, specific product tutorials and company promotion are not allowed.
BOFs scheduled by the deadline will be listed in the mobile app, virtual platform and on the conference website.
All BOFs are subject to review prior to approval based on the above criteria and can be cancelled by SIGGRAPH if their description/intent changes.
Questions? Please contact bofs-s2022@siggraph.org for additional information.