Class is in Session
Educator's Forum
SIGGRAPH 2022's Educator's Forum aims to inspire those who teach, from K–12 through undergraduate and graduate programs. The Educator's Forum supports a growing and dedicated community of computer graphics professionals committed to education across an inspiring diversity of disciplines and practice environments.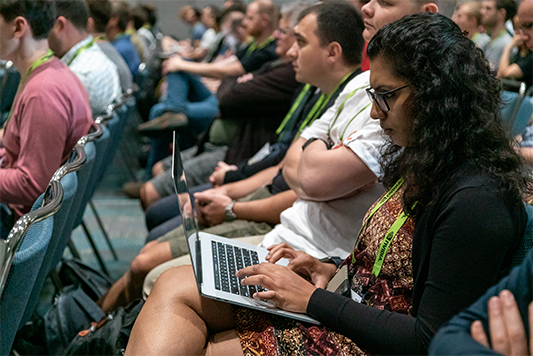 Submit To Educator's Forum
Courses, Talks, and Panels from SIGGRAPH's Unified Jury will be showcased in the Educator's Forum. If you are interested in participating in the Educator's Forum, submit your content to General Submissions and check the box that says: "If the jury finds your Course/Talk/Panel to be appropriate for educators, are you willing to have your submission scheduled as part of the Educator's Forum sessions?"
Do you have a unique way of teaching complicated subjects, or have ground-breaking curriculum? The SIGGRAPH 2022 Educator's Forum is looking for submitters just like you! Submit to Engaging Education Techniques and Assignments (EETA).
Engaging Education Techniques and Assignments (EETA) are peer-reviewed course assignments focusing on computer graphics and interactive techniques. They are meant to be made available for educators to easily search, download, and use in their classrooms.
EETA submissions are welcome from educators, researchers, and industry professionals. EETAs do not necessarily need to be novel, but they do need to be innovative. They should be designed and tested for classes at any level, although they often are targeted for later in the curriculum (CS2 and beyond). They should be fun to teach and fun to do.
EETAs are meant to be accompanied by all materials needed to incorporate the assignments into the classroom. Accepted EETAs will be available in the ACM Digital Library.