Interact and Inspire
Panels
The SIGGRAPH 2022 Panels provide an interactive and engaging format for participants, reflective of the diverse backgrounds that comprise the conference.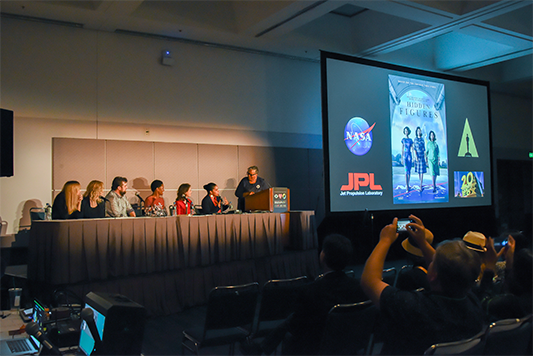 Submit To Panels
Leading experts in computer graphics and interactive techniques gather for SIGGRAPH Panels to converge, collaborate, and engage in dialogue about the most prominent topics in the industry.
Panels should present a type of information, experience, and perspective that is unique to participants. They should focus on discussions that generally include a moderator and three or four confirmed panelists representing the diverse, inclusive, and global perspectives of the SIGGRAPH community. Good Panels may include discussion, disagreement, controversy, and audience interaction.