Raise Your Voice
Talks
Talks encompasses a broad array of topics and viewpoints from the greater SIGGRAPH community and creates an inspiring, informative, and compelling experience for all SIGGRAPH participants.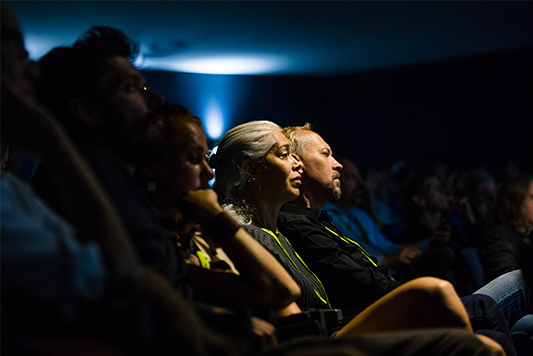 "This year's SIGGRAPH Talks program is an exciting mix of in-person and virtual sessions.  Participants can expect to hear about the latest innovations in simulation, pipeline developments, virtual production techniques, applications of machine learning, and more! I'm excited to engage with contributors during the in-person roundtable sessions and am looking forward to seeing more at the conference!"
Chris Redmann
SIGGRAPH 2022 General Submissions Chair
---
Submit To Talks
Advance the industry by presenting your work in the SIGGRAPH 2022 Talks. This is your opportunity to present new techniques, novel applications of existing techniques, and other developments with broad interest to practitioners of computer graphics and interactive techniques.
We encourage Talks that elaborate on the full range of computer graphics and interactive techniques: case studies, academic research, technical developments, improved pipeline tools, education and curriculum, professional development, or social commentary.
We are particularly interested in work involving adaptive technology and applications supporting sustainability.
Note: Submissions for Talks are currently closed.