Art + Tech Relocations
Art Papers
The SIGGRAPH Art Papers program brings together a multidisciplinary community of artists, researchers, and scholars working at the nexus of technology and the arts. The program emphasizes imagination, speculation, and critique as means to discover new paths for artistic and technological exploration beyond industrial applications.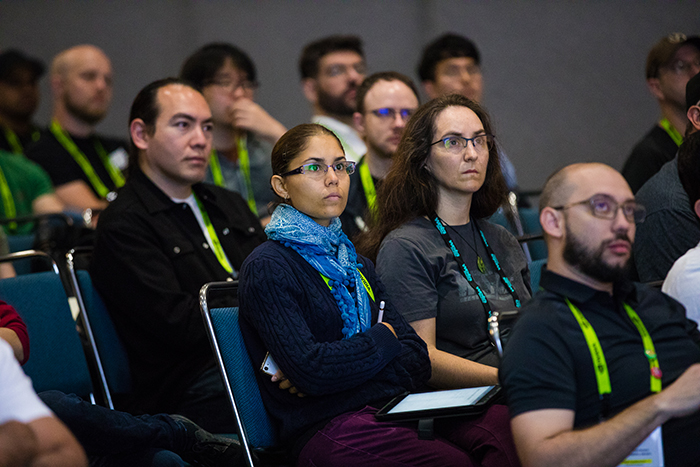 Submit To Art Papers
Art + Tech Relocations
The 2022 Art Papers program will interrogate the place of technology in the arts, and the place of the arts in a technological society. Submissions exploring how computer graphics and interactive techniques—especially those linked to recent developments in AI, machine learning, robotics, and AR/VR—relate to questions of race, indigeneity, gender, and the environment are particularly encouraged. Submissions by members of underrepresented groups are particularly welcome.
Prospective authors may consider one of the following categories as they prepare their work for submission.
Projects and case studies
Papers in this category rigorously document a realized project while adequately positioning it within the state of the art, and critically reflecting on both the process and its results.
Methodological contributions
Papers in this category identify, document, and/or explore emergent methodological approaches that open new pathways to the practice and scholarship of computational art and design.
History, theory, and criticism
Papers in this category offer new historical, theoretical, and critical perspectives on computational art and design and on the technical artifacts, infrastructures, and communities that support them.
Critical technical practices
Papers in this group defy disciplinary and methodological categorizations to explore computer graphics and interactive techniques as arenas for both critical and creative engagement with questions about affect, culture, society, and the environment.
Accepted papers will be part of the PACMCGIT Special issue on SIGGRAPH 2022 Art Papers. In addition, Art Papers video presentations will be published in the ACM Digital Library.
Note: Submissions for Art Papers are currently closed.